CII Institute of Hospitality- Taj Hotels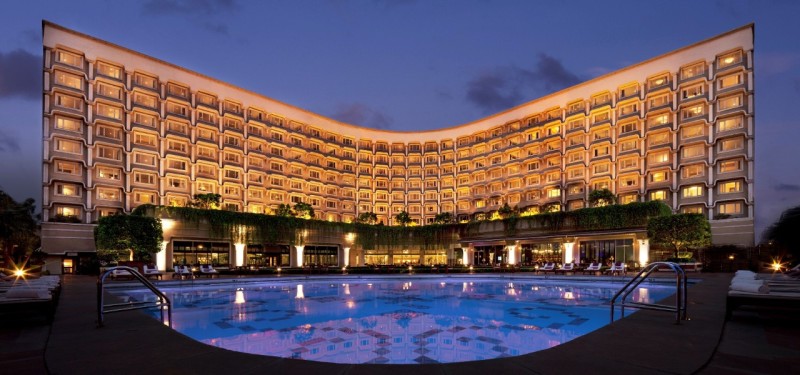 VET by EHL Swiss Hospitality Professional Program in Chandigarh
Hotel Management Institute in Chandigarh
There are a number of reasons why Chandigarh is an excellent choice for hotel management. The city is ranked as one of the smartest cities in India, boasts of the highest per capita income, and is fast emerging as a vibrant entrepreneurship hub. The city's rich culture and history has given the region a unique sense of identity and a most preferred destination to pursue hospitality course.
The scope of Hotel Management Course in Chandigarh is very wide and varied. It offers both theoretical and practical knowledge of the industry. Applicants can join this course after they have cleared secondary exams. CII Institute of Hospitality- CIIIH is the best place to find out your interests and evaluate your career prospects in Hospitality Industry.
The scope of the hotel management in Chandigarh is vast and the salary potential is high. It helps you in planning and structuring hotel operations and also trains you in customer service. As the hospitality industry is growing day by day, the scope of this course is also increasing. It teaches the students how to run a hotel and handle its employees.
Hospitality course in Chandigarh can be a great option for people who are looking for a job that will be rewarding and fulfilling. A hotel manager can work in any department of the industry. With such a vast scope, the scope of this career is unmatched in the current market.
A hotel management course will train you how to work effectively with people. You will learn to build rapport with others. A hotel management institute in Chandigarh will also teach you how to be flexible and work well in a team. You'll learn to deal with unforeseen circumstances. In addition, you'll develop the art of working in teams and maintaining good relations with employees. A hospitality course will help you to understand the importance of being diligent and detail-oriented.
CII Institute of Hospitality offers program under academic supervision of Ecole Hotelier de Lausanne, recognized as World's Best Hospitality Institute- pioneer in hospitality education with more than 130 years of excellence. With over 25,000 alumni from more than 120 countries, the EHL is the first university in the world to offer an internationally recognized program in hospitality. With this Swiss diploma, students can be confident and achieve success in the hospitality industry.
The Confederation of Indian Industry (CII) is an organization devoted to developing India's economy through partnerships with the government, civil society, and other key stakeholders. It was established in 1895 and has more than nine thousand direct and indirect members.
Specializations Offered:
The hotel management programme in Chandigarh has been curated by EHL School of Hospitality and conducted at CII Institute of Hospitality at Panchkula- Chandigarh Tri City, followed by Taj Hotels, which lets the students to learn from the industry and experience of working at IHCL- Taj Hotels group.
Culinary Professional Diploma

Room Professional Diploma

Food & Beverage Service Professional Diploma
Eligibility:
12th Standard from a recognized board in India with minimum 50% marks in English Language.
Programme Duration:
Swiss International Diploma- 18 months from Ecole Hotelier de Lausanne
Degree in Tourism and Hospitality- 3 Years from IGNOU
Pathway:
The program is designed in 3 levels Foundation, Intermediate and Advance. Out of 18 months of duration in Swiss Professional Diploma, every student undergoes basic training and completes Foundation and Intermediate levels at CII Institute of Hospitality in first 6 months, followed by Industrial Training at IHCL for 6 months and then Advance Learning at IHCL by their operational managers in the selected department.
Institute Address:
CII Institute of Hospitality: SCO 29, Sector 11, Panchkula, Haryana

Copyrights © 2023. CII Institute of Hospitality. All Rights Reserved.