CII Institute of Hospitality- ITC Gardenia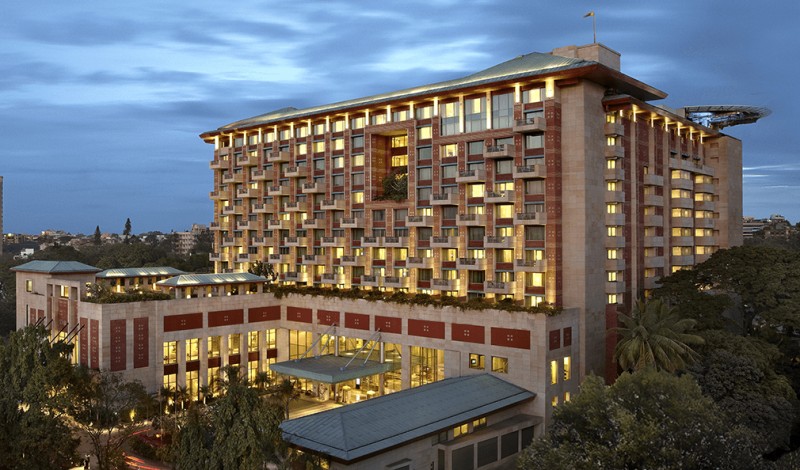 CIIIH is rated as Best Hotel Management Institute in Bangalore, the group holds the largest chain of hospitality institutes in India.
The Hospitality industry is growing at a fast pace in India and has a large scope for job openings. This industry contributes to our GDP and offers a wide range of career options.
Hotel management is one of the most popular options for students when it comes to pursuing a graduation course. With this industry growing at an exponential rate, the demand for these professionals is also increasing.
The scope of Hotel Management in Bangalore is vast and varied. It is a career path which is filled with challenges and new activities every day. Those who wish to pursue this course must have good communication skills, stamina and reliability. They should also be able to handle a busy schedule and understand business ethics. A hospitality, travel or tourism degree is a good starting point for an entry into this field.
CIIIH offers Degree in Tourism along with Swiss Professional Diploma in Hospitality by Ecole Hotelier de Lausanne- World's No.1 Hotel School based at Switzerland- the land of hospitality.
Ecole Hotelier De Lausanne
With campuses in Switzerland and Singapore, EHL is a world-leading hospitality business school. The Ecole hoteliere de Lausanne (EHL) was founded in 1893 to educate the next generation of hospitality professionals. Since then, EHL has maintained its position as one of the top hospitality management schools in the world and continues to inspire a unique professional community with over 25,000 members.
EHL offers students a genuinely international learning experience that combines theoretical knowledge with hands-on practice. In addition to the traditional academic courses offered at EHL, the university partners with industry leaders and an expert faculty to provide real-life experience and research opportunities.
EHL is accredited by the Swiss Higher Education Council (HES-SO) and has received NECHE accreditation, which is recognized by the United States Department of Education. As a member of HES-SO, the school is committed to quality education and fostering international exchanges.
The Confederation of Indian Industry (CII) & ITC Hotels have joined hands with Switzerland-based Ecole hoteliere de Lausanne Education Group to launch Swiss Professional Diploma program in hospitality. This training will be conducted at ITC luxury properties across India.
ITC Gardenia Bengalore - Luxury With a Green Edge
The ITC Gardenia Bengalore is a luxury hotel with a green edge. It is LEED platinum certified and has a number of eco initiatives.
Located in the city center, ITC Gardenia Bengalore is an excellent choice for travelers who want to take in the sights and sounds of Bangalore. It is also close to Chinnaswamy Stadium, Indira Gandhi Musical Fountain Park and Commercial Street.
Programmes Offered:
The programme has been curated by EHL School of Hospitality and conducted at ITC Gardenia from Day 1, which lets the students to learn from the industry and experience of working at ITC.
Culinary Professional Diploma

Room Professional Diploma

Food & Beverage Service Professional Diploma
Eligibility:
12th Standard from a recognized board in India with minimum 50% marks in English Language.

Programme Duration:
Swiss International Diploma- 18 months from Ecole Hotelier de Lausanne
Degree in Tourism and Hospitality- 3 Years from IGNOU
Copyrights © 2023. CII Institute of Hospitality. All Rights Reserved.