CII Institute of Hospitality- ITC Grand Chola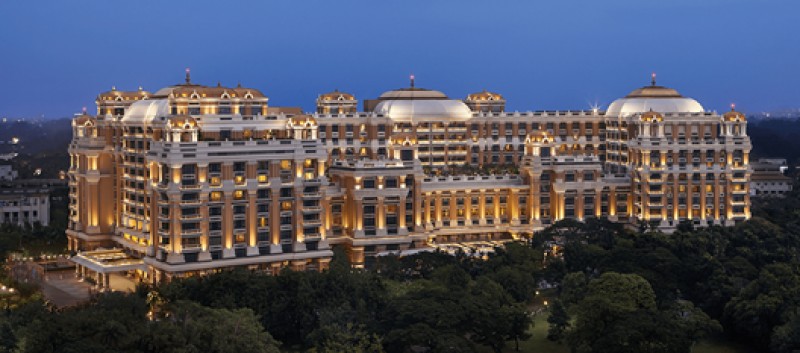 VET by EHL Swiss Hospitality Professional Diploma in Chennai
Top Hotel Management Institute in Chennai
With its awe-inspiring size and grandeur, ITC Grand Chola is a veritable destination unto itself. Located in the heart of Chennai the hotel is a palatial tribute to Southern India's greatest empires – the Imperial Cholas. There are four separate entry points, each with its distinct artistic identity. The hotel welcomes guests in 522 rooms and 78 serviced apartments, each of which is a triumph of design aesthetics. The ten food and beverage outlets bring regional, national and global cuisines to the cognoscenti. It offers one of the largest conference, banqueting and exhibition spaces in the country.
There is wide scope of Hotel Management in Chennai available for the students who are interested in pursuing professional education and make their career in Hospitality Industry and what can be better than to get trained at ITC Grand Chola. The hospitality course includes specialized on-job-training in the selected department.
Previously known as Madras, Chennai - the capital of the state of Tamil Nadu, is India's fourth largest city located on the Coromandel Coast of the Bay of Bengal. With an estimated population of nine million, the 400-year-old city is the 31st largest metropolitan area in the world. The smallest among the four major metros in India, Chennai has much to attract and offer to its visitors.
Fleetingly occupied by the French and the Portuguese, the seaport at Chennai grew and ebbed with the changing fortunes of the British Raj. Chennai is a city where age old customs, rich heritage of art, music and literature blend in seamlessly with the city's modern and cosmopolitan present. With its plethora of historical features, ancient temples and art forms, Chennai is popularly known as the Gateway to South India. Ranked amongst the world's best food cities by National Geographic, Chennai is the only Indian city to feature in the list.
This is the reason why students who opt for hospitality courses in Chennai have a greater probability of being hired immediately. Many of the best hotel chains from all over the country are looking for energetic and intelligent people who can lead their operations and keep them on track. So, if you feel you have what it takes to become one of the top management officials of a hotel then you should definitely look at Chennai as a possible destination for getting trained. Not only will you be able to get a good job immediately after completing your training but you will also be able to build up a strong career that can last for many years.
Programmes Offered by CII Institute of Hotel Management in Chennai:
The programme has been curated by EHL School of Hospitality and conducted at ITC Grand Chola from Day 1, which lets the students to learn from the industry and experience of working at ITC.
Culinary Professional Diploma

Room Professional Diploma

Food & Beverage Service Professional Diploma
Eligibility:
12th Standard from a recognized board in India with minimum 50% marks in English Language.
Programme Duration:
Diploma- 18 months
Degree- Optional
Admission Centre Address:
Venkatapuram, 73, Sardar Patel Rd, Guindy, Chennai, Tamil Nadu 600032
Make a rewarding career in Hospitality- Choose CIIIH
Best Hotel Management Institute in Chennai
Copyrights © 2023. CII Institute of Hospitality. All Rights Reserved.