Hospitality Management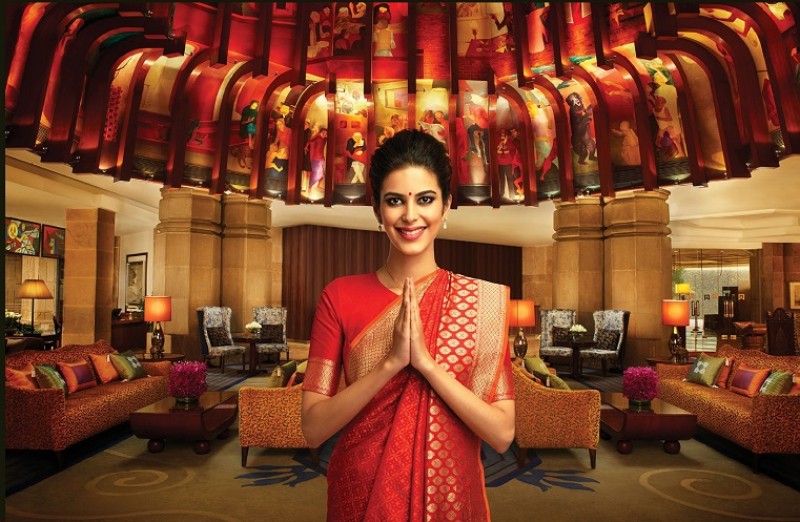 Are you confused about what to choose after your 12th standard or have completed your graduation but not satisfied with the career graph that your current choice of stream can offer then opting for a professional course in Hospitality Management can get you to your dream job. Hospitality Industry is very structured and growing by every minute, so if you are a people's person with a service heart, this industry is for you and can unfold rewarding job opportunities both in India and abroad.
What is Hospitality Management?
Hotels, resorts, airlines, cruise, quick service restaurants, event management agency, entertainment units fall under Hospitality Industry. Hospitality in simple terms refers to friendly and generous relationship between the host and the guest whereas hospitality management refers to managing the administration, operational and commercial activities of business of any unit in hospitality industry.
Hospitality Management Course can lead you to become a successful Hospitality Manager
The role of a Hospitality Manager is a demanding one, and it requires a lot of people skills. It involves overseeing various departments, all of which have their own budgets, and ensures that the workflow is smooth. You'll also be responsible for approving all expenditures, which is essential to a successful business. In addition to these tasks, you'll be responsible for marketing and promoting the business. Here are some tips to help you succeed.
Firstly, you should be aware of the latest news and trends in the health and wellness industry. You should also be familiar with cutting-edge software for improving your hotel's efficiency and customer service. Secondly, you should make sure that you have standard workflows for every department. Finally, you should develop a culture of listening. This means collecting feedback from guests on a regular basis. The best way to do this is by using feedback cards and free social media monitoring tools.
Apart from being knowledgeable about the latest health and wellness trends, hospitality managers should also have knowledge of the latest hotel technology. Moreover, they must have a good understanding of cutting-edge software to streamline their work. Lastly, they should be familiar with the laws regarding workplace health and safety. These laws apply to the workplace and must be followed. In addition, they should be knowledgeable about the latest developments in the industry. You can get a job in this field if you have these skills and have an interest in the industry.
Career Opportunities after Hospitality Management Course
The career opportunities in hospitality management are endless. You can become a hotelier, an airline crew member, a travel agent, or even an event planner. The list is endless. The only thing you need to do is pursue your passion and get educated in this field. Aside from these, you can also choose a job in the area of destination marketing. If you are passionate about selling the lifestyle and experience of your chosen place, you'll love this career.
If you have a passion for people, hospitality management is a great career for you. The industry is glamorous, but it requires people skills to run a successful operation. A degree in hospitality management will teach you how to manage a team and make sure that all of the departments work together well. In a nutshell, the hospitality field is full of job opportunities. You'll find that you'll never be bored in this field. The job will allow you to learn new things every day and improve your skills.
A professional diploma in hospitality management can lead to a variety of different career opportunities. You can travel to far-off places to meet new people, or you can create the experiences for others. A degree in hospitality can also be a great way to further your passion for the industry. You'll be able to work in a variety of different areas, and be a part of the global hospitality industry, whether you're looking to run a small hotel in a country or manage large resorts.
In addition to the skills and knowledge you'll learn in a hospitality management program, you'll also develop a set of values. With this, you can start your career as a Hospitality manager, working in hotels around the world and contributing to the tourism industry in your own country. You'll be able to earn a lot of money in the hospitality industry. This industry is a good choice for a graduate who enjoys working with people.
Jobs after Hospitality Management Course
The hospitality management course allows you to enter many different jobs, and there's no shortage of opportunities. You can work in the food and beverage outlets, guest services, or rooms division. If you want to be part of the tourism industry, a diploma in this field will open up a variety of doors for you. If you're passionate about serving and making people feel special, then a degree in hospitality management will lead you to a fulfilling career in this industry.
After completing a hospitality management course, you can explore a variety of career options. You can work in country clubs and convention centers, or you can become a destination marketing expert. There are many different ways to work in the hospitality industry, so it's important to know what your interests are. In addition, you should try to learn about the different industries and what makes them successful. You'll be able to identify which ones are right for you.
Steps to become a Hospitality Management Professional
Enroll in right Hospitality course
Ecole Hotelier de Lausanne is World's No.1 hotel school. Confederation on Indian Industry has brought EHL in India and offers its Swiss Professional Diploma in Hospitality. The course is designed in a manner, that the students gets trained by the best hospitality practitioners at ITC Hotels.

Develop Skills at Industry




Understanding, that the student learn the most when they are in hotels and practice the job duties that they would be required to do so in their employment, CII Institute of hospitality- ensures that the student start their learning at ITC Hotels under the academic supervision of Ecole Hotelier de Lausanne. Students become part of EHL global alumni network and also gets the opportunity to learn from their learning management system which helps to prepare the students as per international swiss standards.
After successful completion of the program, the students are awarded with 3 International Certificates and Swiss Professional Diploma in Hospitality followed by assured job in Hospitality.
The program is currently run at 4 luxurious ITC hotels in India:
ITC Maurya, Delhi

ITC Maratha, Mumbai

ITC Royal Bengal & ITC Sonar, Kolkata

ITC Grand Chola, Chennai
Unfold bright and rewarding career after Hospitality Management, Join CII Institute of Hospitality
Copyrights © 2023. CII Institute of Hospitality. All Rights Reserved.