VET by EHL @ CII Institute of Hospitality Kolkata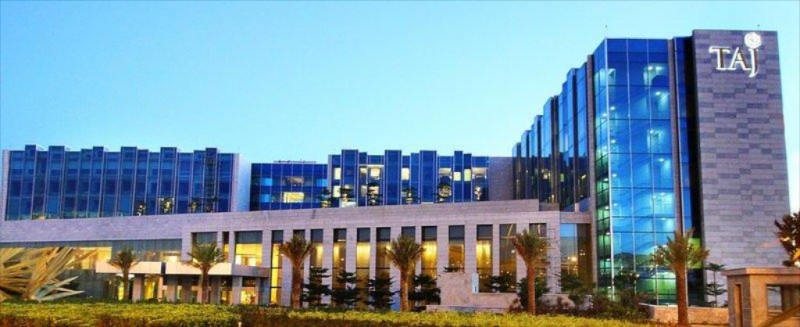 A hotel management course in Kolkata is an excellent choice for people interested in the hospitality industry.
Hotel management is a diverse industry, with many job opportunities available. The courses will teach students the importance of communication skills and time management. The industry is constantly testing its limits, and this means students need to be flexible and able to multi-task. They should also possess a polite demeanour, be responsible, and have good listening skills. The ability to work long hours is a critical part of being successful in the field.
The hotel management industry is booming thanks to globalization. Not only are there plenty of opportunities available, but the hotel industry has a high demand for professionals. Therefore, pursuing a hotel management degree in Kolkata will give you the opportunity to become a part of this growing industry. The hospitality industry is an excellent choice for people with a flair for communication and business.
The Taj Hotels are part of the IHCL group, a company renowned for luxury hospitality. The company combines local culture and world-class amenities to create stately hotels in world-renowned destinations. The hotels feature unhindered views of their destinations and state-of-the-art amenities. They also offer a world-class culinary experience, with dishes inspired by the world's culinary traditions. The Taj brand has 116 years of history. It has become an icon for discerning travelers. From world-renowned landmarks to idyllic beach resorts and rustic safari lodges, the Taj offers the ultimate travel experience. The brand is rooted in history and is committed to delivering the most memorable stays.
CII Institute of Hospitality powered by Save Max Global Education is recognized as best hotel management institute in Kolkata offering Swiss International Diploma by VET by EHL. Ecole Hotelier de Lausanne is World's No.1 hotel school based at Switzerland and offering its world class hospitality education in India through Confederation of Indian Industry.
VET by EHL is a package learning solution that enables learning centers to create tailored learning programs that meet the needs of employers. It offers three distinct streams that help students prepare for a wide range of career opportunities. The content is validated by EHL, and instructors are industry experts. Courses are geared toward practical activities.
The VET by EHL licensing model is a flexible, scalable, and affordable alternative to university programs. It draws on the Swiss Competency Framework, one of the world's most renowned education models. The Swiss model focuses on the competence-oriented structure of training content and strong learning outcomes.
Training at Taj Hotels consists of classroom learning, mentoring, and on-the-job training. The training emphasizes technical skills, hygiene factors, and customer service. The goal is to create empathic employees who are capable of understanding and relating to customers. Employees who go above and beyond in customer service earn special awards and get recognition for their work.
Programmes Offered:
The programme has been curated by EHL School of Hospitality and conducted at CII Institute and IHCL, which lets the students to learn from the industry and experience of working at IHCL.
Culinary Professional Diploma

Room Professional Diploma

Food & Beverage Service Professional Diploma
Eligibility:
12th Standard from a recognized board in India with minimum 50% marks in English Language.

Programme Duration:
Diploma- 18 months
Degree- Optional
Pathway:
The program is designed in 3 levels Foundation, Intermediate and Advance. Out of 18 months of duration in Swiss Professional Diploma, every student undergoes basic training and completes Foundation and Intermediate levels at CII Institute of Hospitality in first 6 months, followed by Industrial Training at IHCL for 6 months and then Advance Learning at IHCL by their operational managers in the selected department.
Copyrights © 2023. CII Institute of Hospitality. All Rights Reserved.