CII Institute of Hospitality- ITC Grand Goa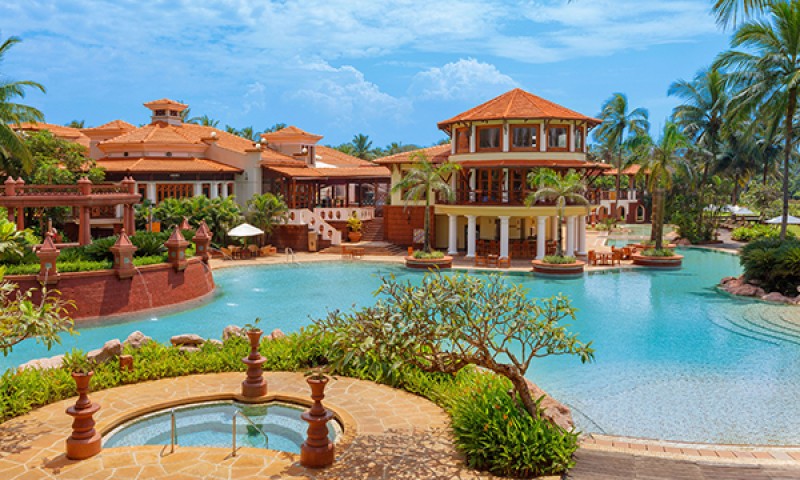 VET by EHL Swiss Hospitality Professional Diploma in Goa
Hidden away in a tranquil, unspoilt corner of south Goa, this exquisite resort holds out the promise of an invigorating or intimate relaxed getaway. With direct access to the pristine, sun-drenched Arossim Beach, this 252 room resort sprawls over 182108 m2 lush landscaped area & its 6 signature food & beverage outlets invites its guests to joyous culinary explorations from its home of Goa and across the world. The resort offers multiple outdoor & indoor venues for bespoke banqueting, special events and weddings. Kaya Kalp - The Royal Spa weaves its own brand of magic on mind, body & soul.
There is wide scope of Hotel Management in Delhi available for the students who are interested in pursuing professional education and make their career in Hospitality Industry and what can be better than to get trained at ITC Grand. The hospitality course includes specialized on-job-training in the selected department.
Goa, the land of beaches, is the smallest state in India and yet, arguably, the biggest tourist destination of the country. The beaches, the markets, the parties and the natural beauty of this marvellous destination on the west coast of India is what mesmerizes everyone offering plethora of job opportunities after completion of the programme. The hospitality industry in Goa is booming with new establishments opening up almost every day. This is the reason why students who opt for hospitality courses in Goa have a greater probability of being hired immediately. Many of the best hotel chains from all over the country are looking for energetic and intelligent people who can lead their operations and keep them on track. So, if you feel you have what it takes to become one of the top management officials of a hotel then you should definitely look at Goa as a possible destination for getting trained. Not only will you be able to get a good job immediately after completing your training but you will also be able to build up a strong career that can last for many years.
Programmes Offered:
The programme has been curated by EHL School of Hospitality and conducted at ITC Grand, Goa from Day 1, which lets the students to learn from the industry and experience of working at ITC.
Culinary Professional Diploma

Room Professional Diploma

Food & Beverage Service Professional Diploma
Eligibility:
12th Standard from a recognized board in India with minimum 50% marks in English Language.
Programme Duration:
Swiss International Diploma- 18 months from Ecole Hotelier de Lausanne
Degree in Tourism and Hospitality- 3 Years from IGNOU
Copyrights © 2023. CII Institute of Hospitality. All Rights Reserved.